A while back I read a great blog post by Elad Gil who kick started Google's Mobile efforts (see link for the full post).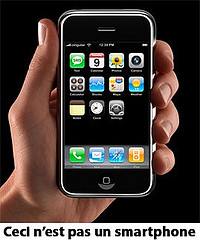 In the past 1.5 years we built our own mobile group in SHC Israel, and while I can definitely relate to much of what the blog post describes, I will list here a few points where I view things differently.
Hire great athletes; mobile "experts" will be useless in 6 months.
This is a very general saying, I'd even go further and say that if you find a 'great athlete' – hire him. However, I believe we are now in a different environment than even 2-3 years ago, mostly because today there ARE mobile experts. As iPhone and Android are no more than 3 years young, obviously that time ago you couldn't find any subject experts, and when you looked for 'mobile people' your applicants usually had a not really relevant WAP experience at best or low-level cellular networks level in other cases. These days, if you can find people with 1-2 years of real iPhone experience or even better – who actually released something meaningful to the App Store, this could really help you boost your team level.
Don't hire mobile Product Managers.
Pretty much the same as above, a great Product Manager is hard to find – if you find an all-around great PM, chances are he'll do a great job in the mobile area as well. Here's the thing – I believe PMs need to 'live' their product. If your PM is not an iPhone experienced user, the chances of him defining a great product are not promising. The relevance of real Product experience become more relevant as the mobile development industry matures, obviously.
You must build for all platforms from day one.
I definitely agree that you shouldn't spread yourself thin and develop on all platforms, especially if you have limited resources. There are 'magic solutions' which supposedly let you build once and run on any device – I'm yet to see a good solution for that (it may run, but usability will be questionable in most cases. I'm not saying it's not possible, I just didn't see any). Choosing eitherAndroid or iPhone is, as the post says, a good bet. Personally, I think iPhone is a better bet as a start, if only because of Android's fragmentation, both in the device types and deployed OSes. This may change (the starting point) in the future, though.